Artist Statement
I create two kinds of work, one using personal experiences to express universal ideas and the other, using cultural, social and political absurdities to express and create alternative positive spaces for and with people. I primarily make works that require direct audience engagement and collaboration in order to be complete.
I don't limit myself to any medium and like to engage people outside the gallery context, either in public spaces, bars, on social media or directly in their own homes. I use humor, fun and positivity as an entry point to delve into complex critiques while creating safe spaces for people to collaborate and interact with me and my work. My processes are research based and often long form, where I create multiple works under a single umbrella over the course of one year or longer. I believe art can impact people and in turn bring about positive change.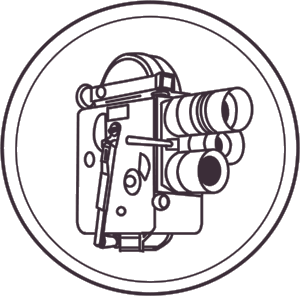 Biography
Diana Arce is an Alaskan-born Dominican, raised in a multicultural equivalent of the Brady Bunch family. She was lucky enough to be mentored by an amazing anarchist, atheist law professor, who convinced her to pursue social sciences through making art.
Diana developed Politaoke, the non partisan political speech karaoke bar in 2007, which she toured across the United States during the 2008 Presidential election. The success of the US tour and subsequent international shows led to her founding Artist Without a Cause, a non-profit that develops collaborations between activist-artists and social justice groups.
Diana has discussed her work on NPR, BBC Outlook, Deutschland Radiokultur and ARD and has been featured in Comedy Central's Indecision 2008, Metro New York, The New Amsterdam News and the german publication IQ Style. She has lectured and led workshops internationally on her work methodologies, artistic activism and multicultural representations in the museum context. She has a BA in Cultural Studies and Experimental Film from Hampshire College in Amherst, Massachusetts and an MFA in Art in Context from the University of Arts, Berlin, Germany. She also hold degrees from the Academy of Rebellion and School for Creative Activism.
She's survived an apartment fire, lived in a commune, traveled internationally and multiple times across the continental United States and once shepherded a herd of sheep in Hawaii. Her website's name is pretentious but she decided not to change it because she had it for too long and a make up artist in Chicago bought dianaarce.com.
Fellowships, Grants, Residencies
2015
Residency, School for Creative Activism, Center for Artistic Activism, Berlin
Residency and Workshop, body // language // archive, MIKUB e.V., Otocac, Croatia
2013
Residency, Schmeide, Hallein, Austria
Residency, Tactical Technology Collective Info-Activism Camp, Italy
Workshop, Academy of Rebellion, Weltkunstzimmer, Düsseldorf, Germany
2008-10
Fellowship, Rosa Luxemburg Stiftung, Berlin, Germany
2008
Project Grant, Politaoke USA Tour, Bauhaus Universität Kreativfond
2004-5
Fellowship, Parlamentarisches Patenschafts-Programm (Congress Bundestag Young Professionals Program) Berlin.
2002
Project Grant, Congratulations You've Now Been Naturalized, Hampshire College, HIP
2001
Project Grant, Hampshire Independent Projections (HIP)
Exhibition and Screenings
2016
(upcoming) Politaoke, digital spring, Salzburg, Austria
(upcoming) Group Exhibition, National Gallery, Windhoek, Namibia
2015
Politaoke, Politaoke Presented by Morefair Democracy, Desearch Repartment, Akademie der Künste der Welt, Cologne
Die Lichtenberg Norm, Galerie Zwitschermaschine, Berlin
Politaoke, Die Populisten, Theater Dortmund, Dortmund
Alumni Exhibition, Hampshire College Art Gallery, Amherst, Massachusetts, USA
2014
Kulturpalast, Galerie Zwitschermaschine, Berlin, Germany
Politaoke, Open Knowledge Festival, Berlin, Germany
Politaoke, Netzkultur: Die stumme Masse, Berliner Festspiele, Berlin, Germany
2013
Roma Image Studio, Galerie im Saalbau, Berlin, Germany
2012
Politaoke, Under the Mountain Festival, Jerusalem Season of Culture, Jerusalem, Israel
2011
Die Deutschen, divus/ umelec, Prague
Master Exhibition , Art in Context, UdK Berlin, Germany (collaboration with Michael Vogtländer)
2009
Dead Collective, Collectives and Egoists, Galeria Casa Clotilde, Barcelona, Spain
Dispatch, Threewalls, Chicago, IL
Urban Witches, Not Bitches, neurotitan gallery, Berlin
Night of Women's Film, Anthology Film Archives, New York,NY
2008
Politaoke USA Summer Tour, Hallwalls Contemporary Arts Center, Buffalo, NY; Contemporary Art Institute of Detriot, Detroit, MI; RagTag Cinema, Columbia, MO; Echo Park Film Center and 7 Dudley Cinema, Los Angeles, CA; Intermedia Arts, Minneapolis, MN; Flex Film Festival, Gainesville, FL; Stardust, Orlando, FL; Hart Wizten Gallery, Charlotte, NC; SPACES Gallery, Cleveland, OH; Dumbo Arts Center, Brooklyn, NY; Princeton University, Princeton, NJ; Reed College, Portland, OR, among others.
Loft Spectacle III, Kay Salon, Berlin, GERMANY
Politaoke, Gerber 3, Weimar, GERMANY
Temporary Borders, solo exhibition Acud Galerie, Berlin, GERMANY
2007
70 cm, NewYorkRioTokyo e.V. and EXNPOP, Berlin, GERMANY
2006
Eye AM Women Behind the Lens: Episode 5, MMN Network, New York, NY, USA
Is it a Bird? Is it a Plane?, Elastic Arts Foundation Gallery, Chicago, IL, USA
Experimental Films by Diana Arce, EXNPOP, Berlin GERMANY
Desired Escape, Short film included in installation from a workshop with Shelly Silver at Kino Arsenal, Berlin, GERMANY
2004
Corporate Practice: Junior Executive Training, Performance at Chashama Arts Space, New York, NY, USA
2002
Congratulations, You've Now Been Naturalized, Video-Sculpture Installation with Live Performance, Hampshire College Film and Photo Gallery, Amherst, MA, USA
Three Films about Culture, Massachusetts College of Liberal Arts, North Adams, MA, USA
Un Viaje and Self Study Course, Mt Holyoke College, South Hadley, MA, USA
2001
Un Viaje, Hampshire College Fleeting Images, Amherst, MA, USA
Artist Lectures & Workshops
2015
Migration and Activism, Workshop panelist, 2nd Conference in Critical Migration and Borders Studies, Queen Mary University, London, UK
"Studio Museum in Harlem: A Biography." Lecture, Freie Universität, Berlin, Germany
2014
"Culture Jamming, Subversion & other Methods of Creative Political Strategy." Workshop, Fix Europe Campus, European Alternatives, Germany
Politaoke und AWAC, Hacks & Hackers, Berlin
"Everyone has a game plan until you punch them in the mouth. Artists as Collaborators & Saboteurs in creating Social Change" , 5. Weltkongress der Hedonistischen Internationale, Germany
2013
"Multicultural Representation in the Art Museum Context", Seminar, Summer Academy Evangelical Student Foundation, Villigst, Germany
"About the Initiative Roma Image Studio in reference to the Studio Museum in Harlem", Lecture with André Raatzsch, Galerie im Saalbau, Berlin, Germany
2010
"Using Other Methodology to Expand Your Practice", Seminar and Artist Talk, Akademie für Kunst (Academy of Art), Munich, Germany
2009
Politaoke, Kunst Apotheke Salon, Side by Side Studio, Berlin, Germany
2008
Artist Lecture, Pacific Northwest College of Art, Portland, Oregon. USA
2002
"Three Films about Culture", Film Screening and Artist Lecture, Massachusetts College of Liberal Arts, North Adams, MA. USA
Film Screening and Artist Lecture,, Mt Holyoke College, South Hadley, MA, USA